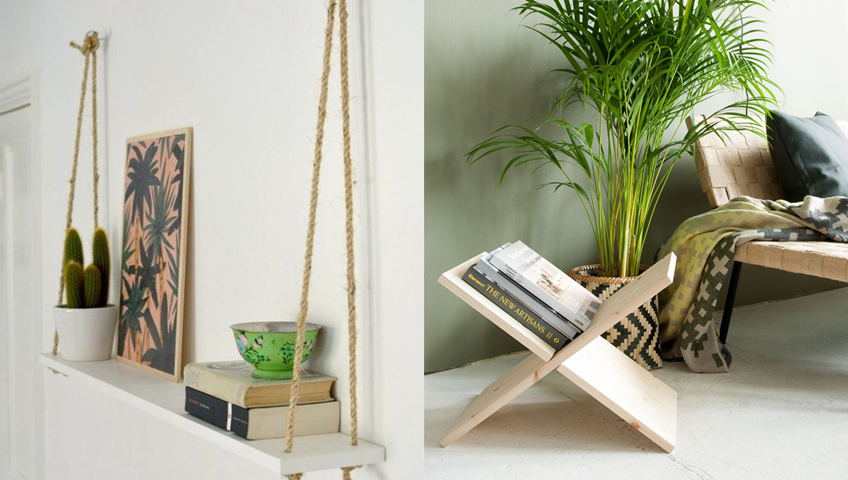 Decorate without breaking the bank
Are you moving soon or would you simply like to freshen up your decor without blowing your budget? Here are a few solutions to make something new from something old, while enhancing the style of your living space.

Sometimes it's enough just to add a fresh coat of paint, an original piece of furniture, or a retro decor item to a room to completely transform it and create a brand new personality. No need to scour luxury shops. The desire to dare, mixed with a little DIY… that's all it takes to think outside the box and create a 'wow' effect for a fraction of the price.

1. Refresh and open up the space
We can never say it enough. A fresh coat of paint can completely change the look of a room. Want to enlarge your space and make it brighter? Your ally is white. Want to add a more dramatic touch? Try deep blue or black on an accent wall. Want to create an optical effect? Draw a geometric shape on two walls. Also, inquire about eco or recycled paints.
2. Give a second life to a piece of furniture
With a little imagination and creativity, you can work miracles, even with the most basic furniture. A little paint, masking tape, a coat of varnish, a piece of wallpaper, or new handles, and you're done!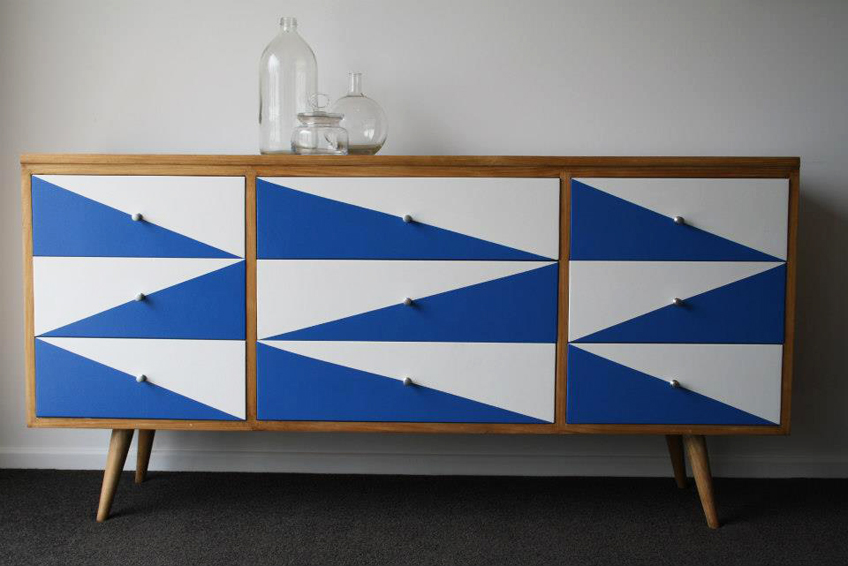 Source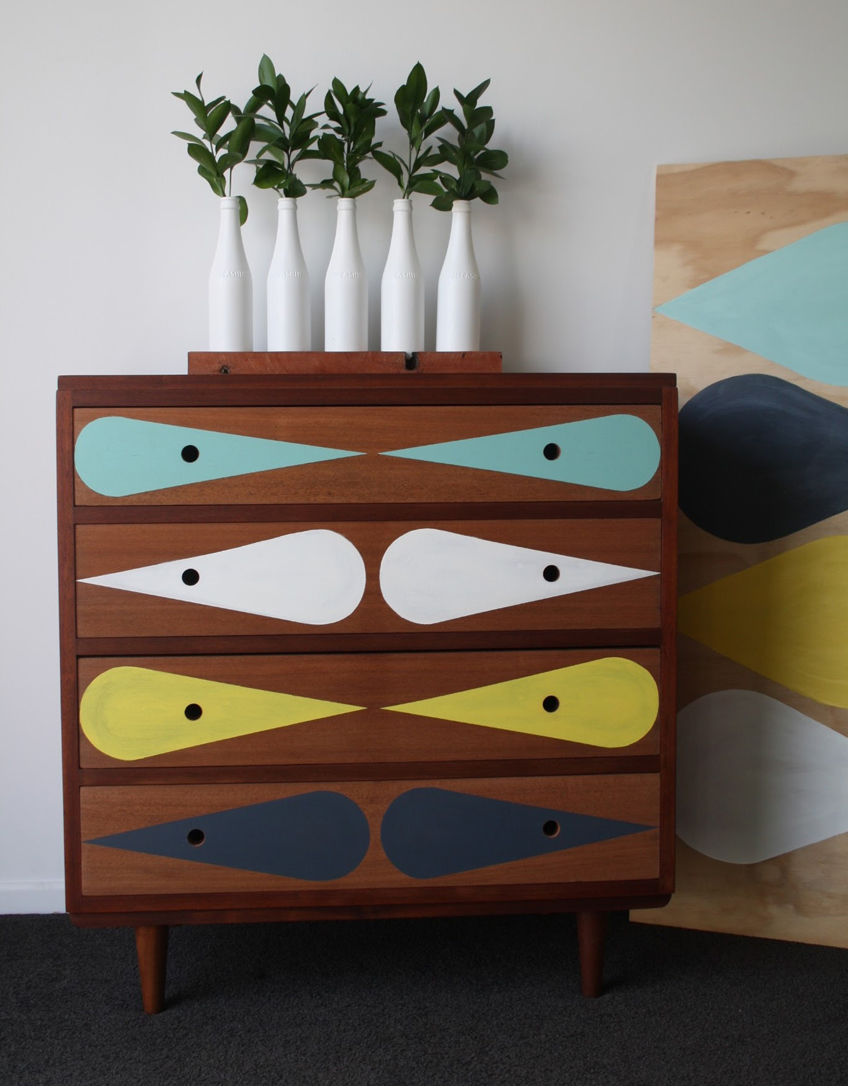 Source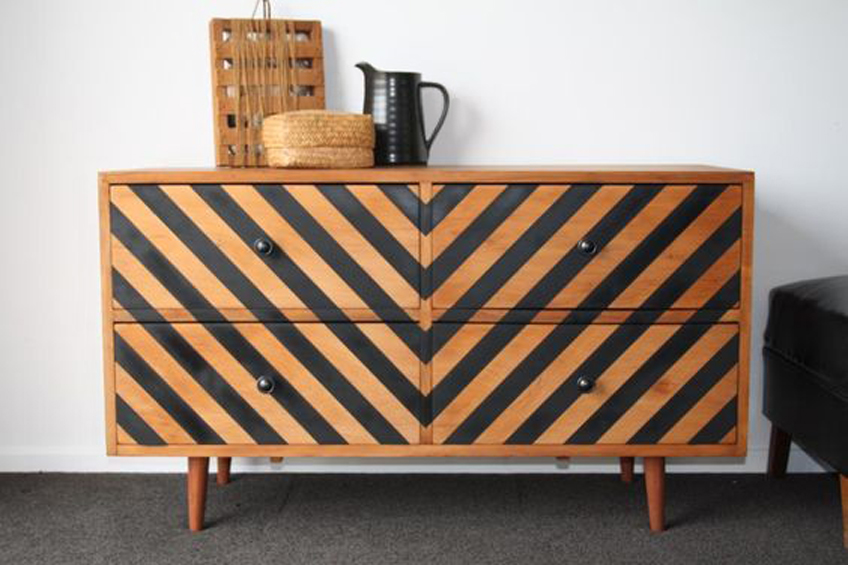 Source
3. Wooden boxes and cement bricks
Create your own bookcase, wall storage unit, side or living room table with a minimum amount of material for a maximum amount of style. You can find everything you need in home improvement centres (Rona, Inc.) and at recycling centres for building materials.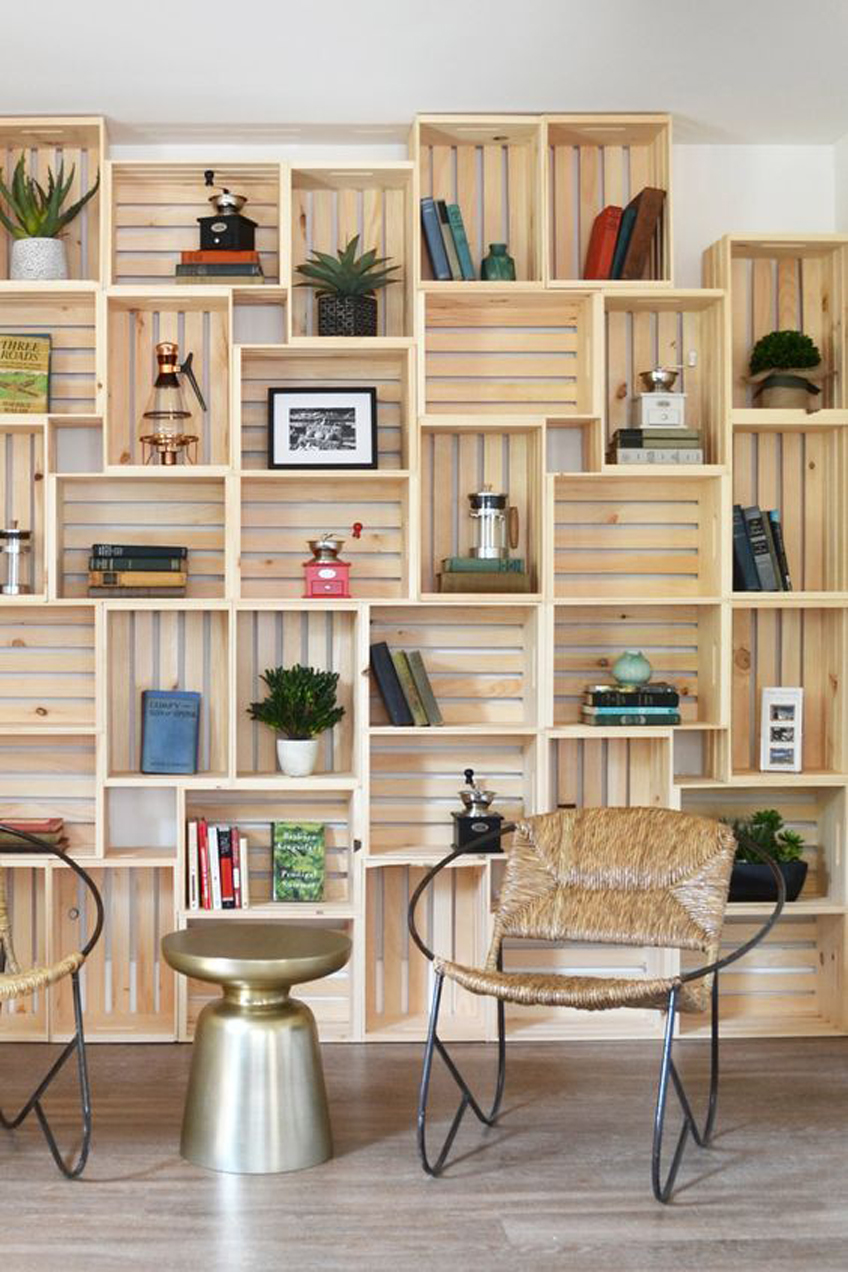 Source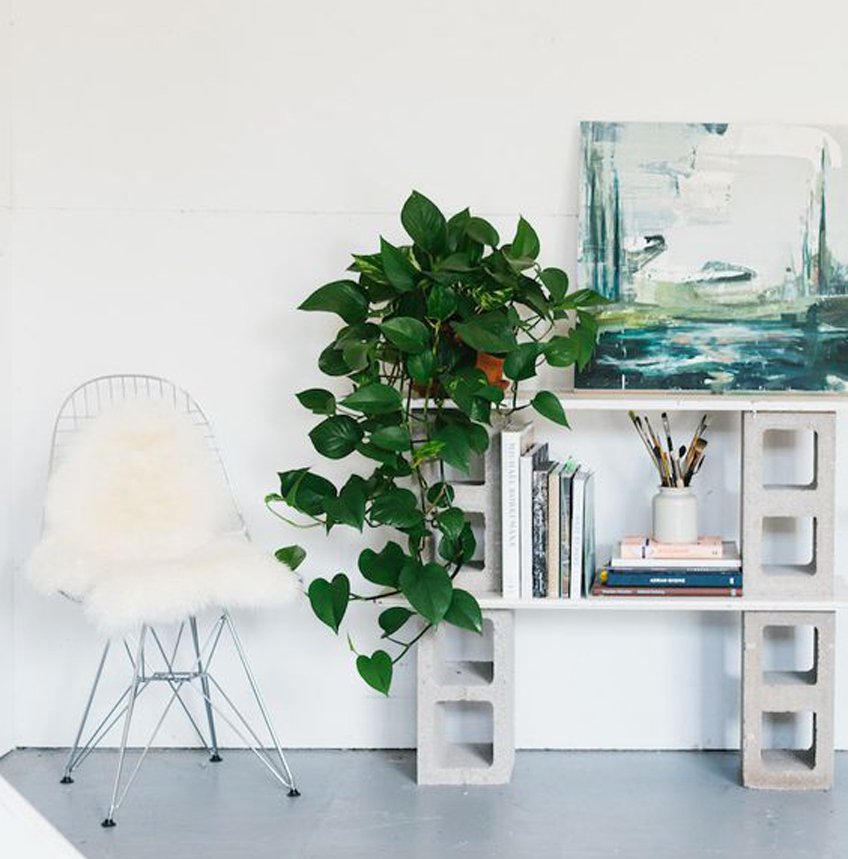 Source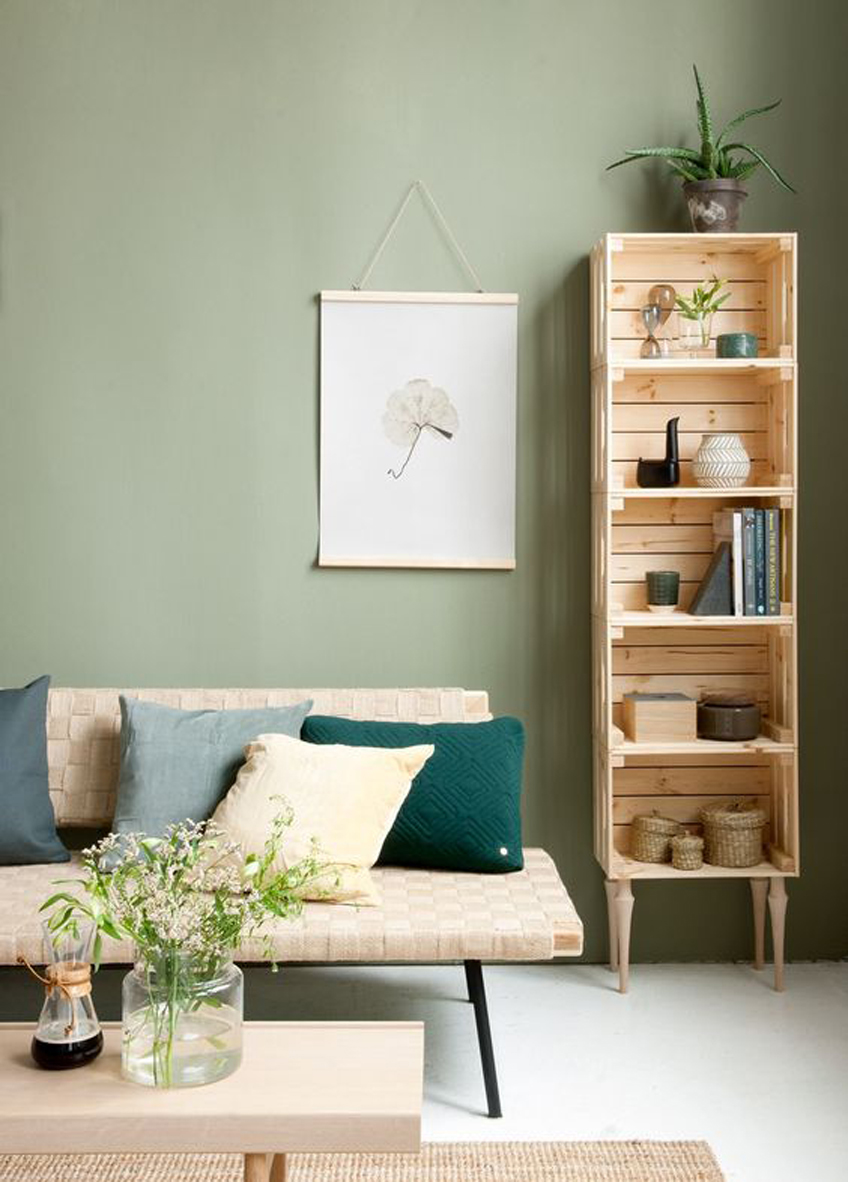 Source
4. Custom frames
Purchase your favourite art prints or photos at bazaars, neighbourhood events, art gallery flash sales, or on websites such as Society6 and Etsy (plan for shipping charges). Insert them into frames that you can source for low prices at popular retailers (Dollarama, IKEA, etc.). Do you have concrete walls? For even more simplicity, opt for self-adhesive clips that you can easily remove later (hardware stores and art shops like Omer DeSerres). Say goodbye to holes: in your budget and on your walls!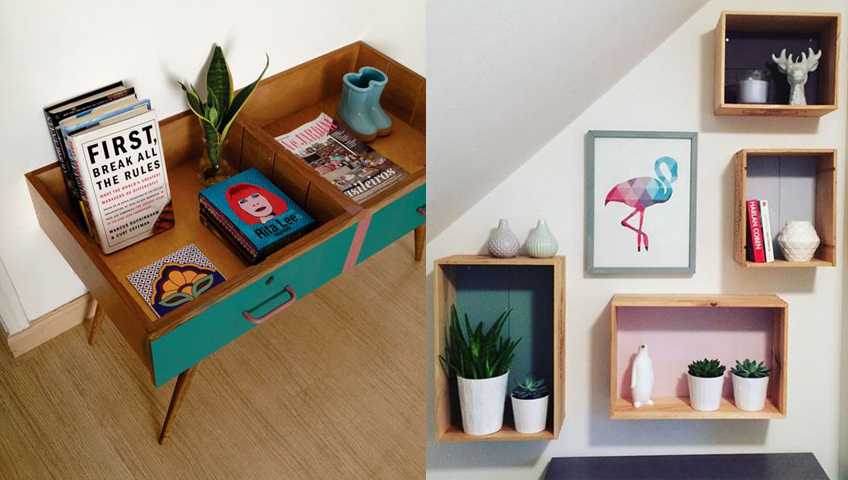 Source 1, Source 2
5. Flea markets and recycling centres
The best places to find retro and unique items are flea markets, classified ads and recycling centres, like EcoDepot Montréal and many others. Dishes, books, turntables, old cameras, chests, briefcases, sofas, chairs, lamps, decorative accessories… there's something for everyone and it's always worth the trip!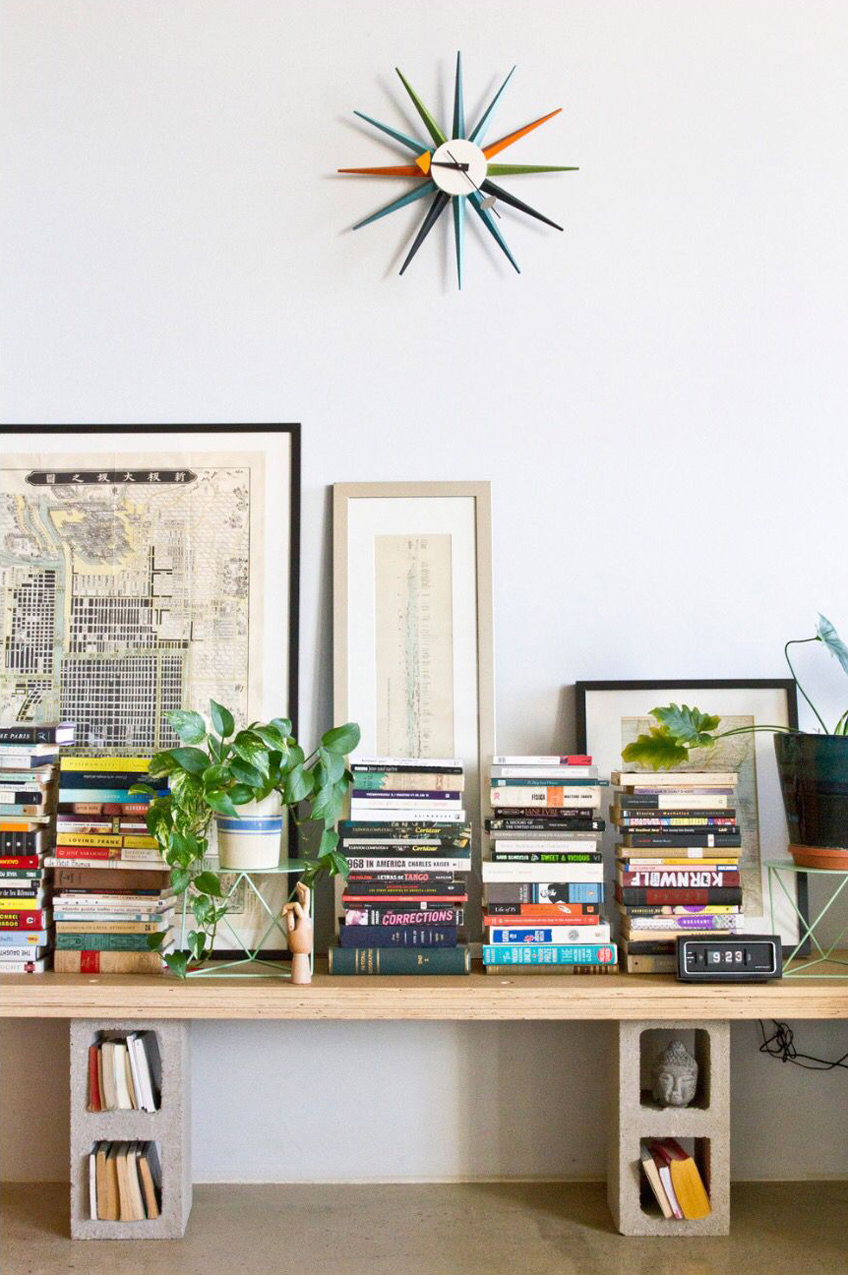 Source
6. A little green if you please!
Put plants front row centre in your interior design… In addition to filtering the air and contributing to your health, they also bring life to your decor.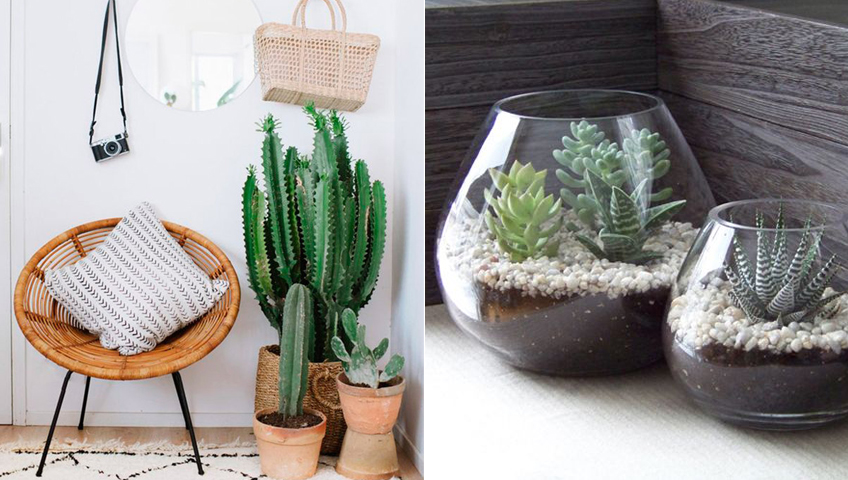 Source 1, Source 2
Source
7. DIY decorating
Are you a macramé wall hanging enthusiast? Why not try making one yourself? Want an original flowerpot for your plants? For a really interesting look, try using a cloth bag or even a folded sheet of paper with origami patterns. YouTube and Pinterest are your best sources for DIY décor ideas and easy tutorials.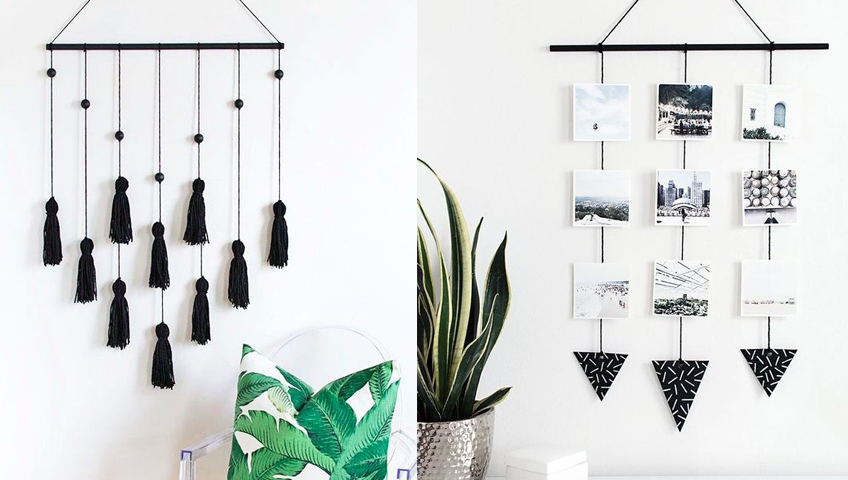 Source 1, Source 2
Discover our projects
Creator of unique living environments for almost 50 years, Construction Voyer develops residential projects that feature condominiums, townhomes and single-family homes in exceptional neighbourhoods.
Have a look at our new properties and rental units.

Happy decorating!
Sources (cover images).
Wall Shelf, Little furniture.