Quality has always been part of Construction Voyer's DNA since our beginnings in 1973. We have earned our reputation for excellence by innovating and renewing ourselves, year after year. Our Novoclimat certification and our net zero energy consumption homes are good examples. Today, Voyer Quality is recognized in our industry and remains a pledge of trust for our clients.
For all of these reasons, we have created a 10-year warranty against major defects and deficiencies on all of our homes*. Unique to our company, this warranty protects you over the long term. All you have to do is enjoy the comfort of your home.
* Certain conditions may apply.
(2018-03-20)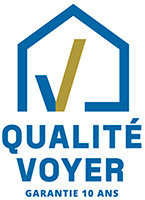 10-year warranty on major deficiencies
Construction Voyer certifies, for a 10-year period, all corrections to major deficiencies on:
The building envelope (roof covering, water infiltrations, drainage, doors, windows, mouldings, etc.)
The foundations and the structure (movement of the ground or structure, concrete strength, French drain, lack of materials, fire protection, etc.)
2-year warranty on minor defects
Construction Voyer certifies, for a 2-year period, all corrections to minor defects on:
Interior finishing work (floors, doors, walls, ceilings, mouldings, tile, grout, etc.)
The building envelope (doors and windows, air infiltration, cladding discolouration, etc.)
The foundation and the structure (foundation wall, floor vibrations, crack in the concrete slab, etc.)
Exterior work (paint, plaster, sidewalk, balcony, etc.)
Mechanical and electrical systems and plumbing work (heating and ventilation system, insulation and window performance, etc.)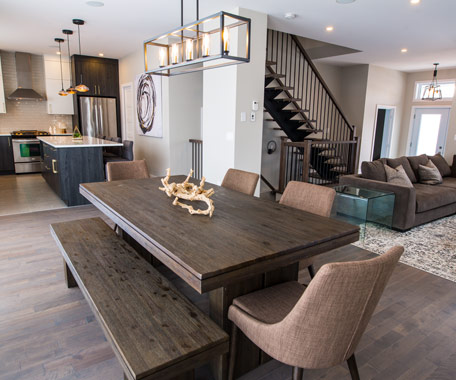 Discover our projects
Find the future property of your dreams in one of our housing projects advantageously located in the Laval, Terrebonne, Mirabel, Sept-Îles and Île-Perrot sectors.