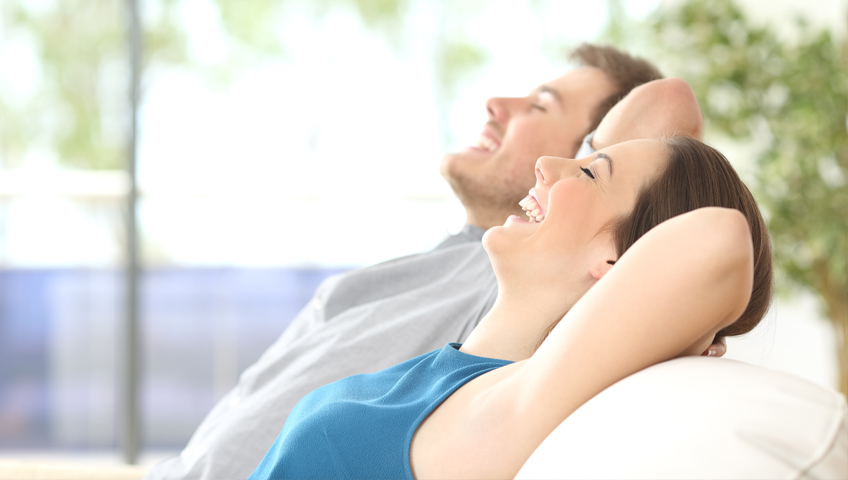 Quebec's First ComfortCertified™ Homes
Far more weatherproof than traditional homes built according to national building codes, future ComfortCertified™* homes provide maximum insulation, considerable reduction in energy consumption, leading to comfort at every level.
What's a ComfortCertified™* home? Picture a cold and rainy day, as Mother Nature only dishes up in Quebec. How would you dress to brave the elements? You would layer up in some warm clothes, then throw on a high-performance windbreaker to shield you from the icy winds and rain, right? Well, a ComfortCertified™* home is something like that.
Say goodbye to drafts and hello to energy saved
Have you ever felt drafts in certain corners or rooms of your home? The reason is simple. Traditional homes are insulated from the inside, once the walls and ceilings are built. In doing it this way, we insulate the home, room by room, without ever covering the entire surface. As such, cold air drafts visit as often as family and friends on game nights, and where there are drafts, there are always huge hits. Those energy losses lead to hikes in your electricity bill for heating and AC.
Contrary to so-called traditional builds, ComfortCertified™* homes are protected by an exterior weatherproofing system. The house is not only very well insulated, it's also completely sealed, leaving no possibility for drafts or leaks of any kind. Developed by Owens Corning Canada, this new building envelope model surpasses energy performance norms laid out by the national building code and provides up to 25% reduction in energy consumption for heating and cooling.
Welcome savings
"With ComfortCertified™* homes, everything is measured. The owner knows exactly how much is being saved in comparison to a traditional home," affirms Jean-François Voyer, co-owner and Director of Business Development for Construction Voyer, who partnered with Owens Corning Canada to launch this initiative. "All our future ComfortCertified™ homes will be inspected by a third-party firm and a detailed certificate will be given to the owner," adds the entrepreneur proudly.
Construction Voyer aims to offer ComfortCertified™* home construction as of 2017. Until then, the company will continue to test, model, learn and perfect its art. The art of constant innovation and building exceptional living environments that exceed expectations.
*Since March 2018, Construction Voyer does not offer the ComfortCertifiedTM program and no longer adheres to it in the construction of its new properties. Novoclimat 2.0 certification, Voyer Quality and the company's 10-year warranty are still in effect.
Do you know about Net Zero condos?
Net Zero homes produce at least as much energy as they consume. What that means: less electricity to pay, more savings, and a real difference to the environment.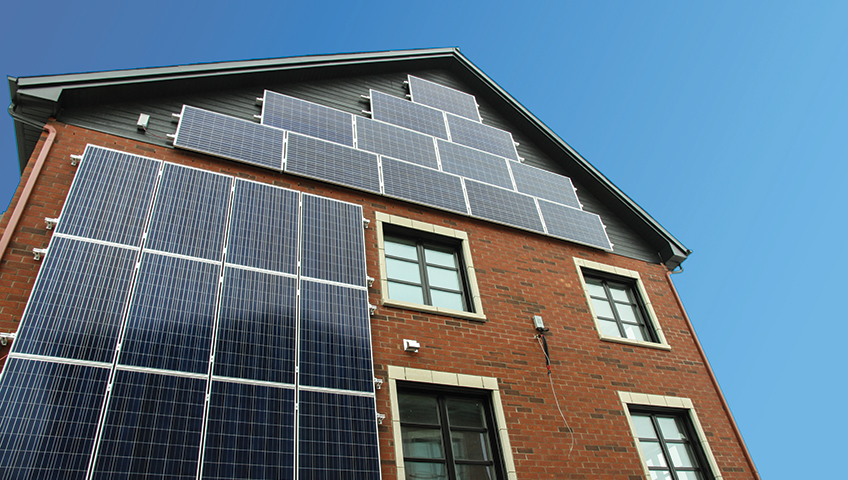 Net Zero condos at the Val-des-Ruisseaux project
Prestige 3½, 4½ and 5½ condos, located in a project focused on the surrounding natural environment and life near Rivière des Praires, minutes from Montreal and the 25 Bridge.
Happy exploring!