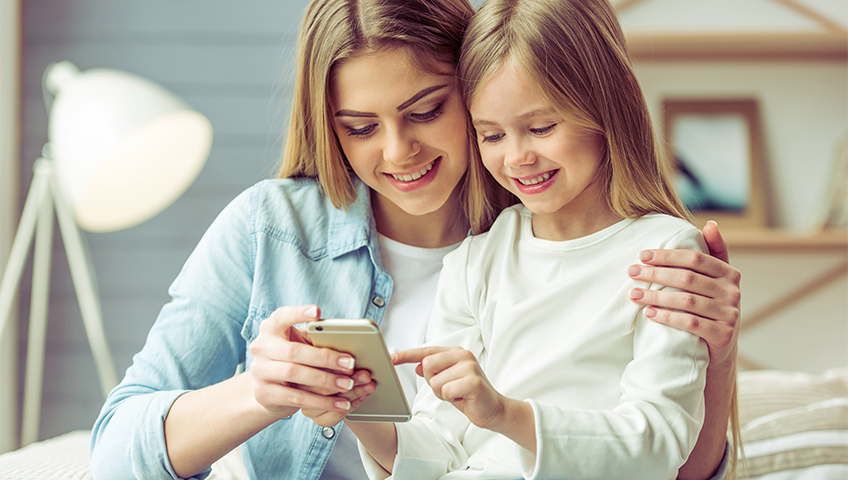 Home automation or the art of simplifying life at home
For many years, technology has been making our everyday lives so much easier. Significant savings in terms of energy, maximum comfort, the ability to save time by automating routine tasks, or even being informed immediately in the event of a disaster…the benefits of home automation are numerous. Let's tour the home.

Home automation encompasses all technologies used on a property to make it smarter. It can include computer, electronic and communications equipment. Home automation automates, programs and controls all your equipment in a centralized and simplified way.

Superior comfort
Imagine if you could manage all your household equipment on your cell phone or tablet. Did you forget to turn off the lights? No need to get out of bed. Simply access all the lighting on your property on your screen and you're done! You can even program scenarios according to your lifestyle and your usual schedule for getting up, going to bed, going to work, etc. These same features apply to heating and cooling appliances, roller shutters and your electronic devices.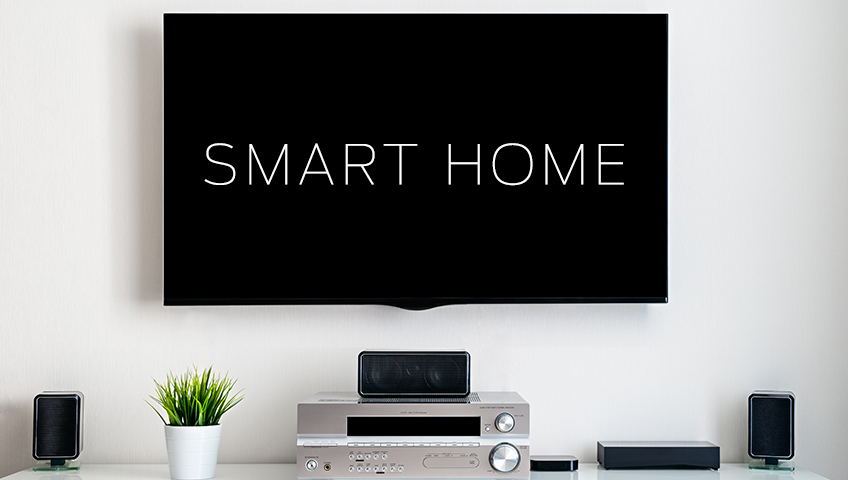 Everything to maximize your well being
With the ability to program tasks and customize the atmosphere (sound/music, lighting, heating) in every room of your abode, home automation enhances the experience of living at home. Think for a moment what your day might look like. After an evening of watching movies at home, just like in the theatre, you go to bed. The lights in your home are automatically shut off and your heat is turned down for the night.
In the morning, the shutters quietly rise to welcome the daylight, while the temperature of the room rises so you can get out of bed comfortably. The soft strains of music tell you it's time to get up. You take a shower while your coffee or tea gently steeps. Your security system is activated when you leave for work and your devices enter energy saving mode for the rest of the day. Peace of mind!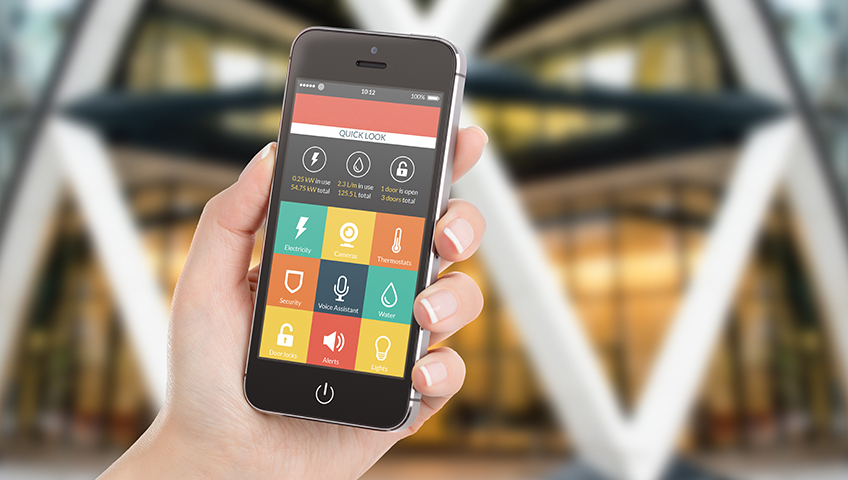 A must for security
Home automation integrates many solutions to maximize the security of your property.
Receive real-time alerts in the event of a disaster (water leak, fire) or intrusion. Keep an eye on your property with a camera or motion detection system. Control your device remotely or schedule a routine to turn your lights on and off while you're on vacation.
In addition, home automation is being increasingly used to improve the quality of life of the elderly or people who have lost their autonomy. On one hand, by automating tasks (electronic sweeper, coffee maker, dishwasher, etc.). Then, by providing access to all devices on the property (television, lighting, heating, etc.) directly on a tablet. Finally, the addition of cameras offers the possibility of seeing who's at the door in the event of a visit (even remotely, in the case of electronic locks). There are even applications for managing your pet's food supply. The possibilities are limitless!
Home automation at the heart of the final phase of Le Logix
Renowned for the modern design of its units, its Viva-Moderna Pavilion with gym, swimming pool, tennis court and more, its prime location near La Concorde metro station, Place Bell and downtown Laval, Le Logix is an incomparable living environment. Always on the lookout for the latest technologies, Construction Voyer has integrated home automation into the final phase of the superb Le Logix units to control lighting, temperature, water leak detectors and surveillance cameras.
Discover this beautiful environment with our sales consultant, Firas Trabulsi.
View the studios and condominiums in the final phase of Le Logix.

Welcome home!