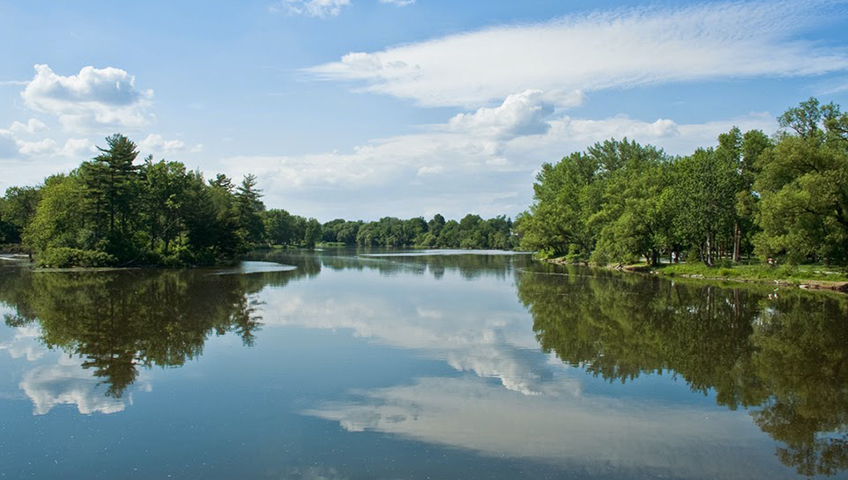 Saint-Rose and Auteuil: Irresistible by Nature
Tucked away in Laval's northeast sector along the Mille-Îles River, Saint-Rose and Auteuil teem with natural getaways to help you get energized, relax, and savour every moment to the fullest. We shine the spotlight on our preferred summer spots.
Get Your Oxygen On
Contrary to popular belief, Laval isn't all concrete and shopping malls. The 3rd largest region in Quebec boasts numerous green spaces, including over 200 neighbourhood parks as well as the biggest natural park in the metropolitan region.
Mille-Îles River Park
Winner of Quebec Tourism's Grand Prize, this wildlife reserve is an excellent escape within the metropolitan area. Come and explore the Route bleue des voyageurs – a 155km-long stream network – in a canoe, kayak, rabaska, pedal or motorboat, and feel Mother Nature's largesse.
Where: 345 Saint-Rose Blvd. (Google Map)
Website
Bois de l'Équerre
Located in the heart of Saint-Rose, close to Vimont station, this magnificent 225-hectar natural area is the ideal spot for walking in the forest and contemplating the 130 bird species, 20 types of mammal and dozens of reptiles and amphibians.
Where: 49 rang de l'Équerre (Google Map)
Website
Boisé de l'Orée des bois
Bordered by the Mille-Îles River, this gorgeous woodland offers a kilometer and a half of walking trails in a peaceful and friendly atmosphere.
Where: 37e Avenue, Saint-Rose (Google Map)
Bois Duvernay
Renowned for its numerous x-country ski trails in wintertime, the Bois Duvernay is also a beloved summer destination for trail walking and running.
Where: 2830, rang Saint-Elzéar Est (Google Map)
La Route Verte
Popular among bikers, but also among runners, walkers, and inline skaters, this 5,000km-long trail is accessible from numerous points within the Saint-Rose neighbourhood, such as Saint-Rose train station and the Mille-Îles River park. Crossing Laval from east to west, the Route Verte stretches all the way to Mont-Tremblant, Montreal, Outaouais, Gaspésie and beyond.
Switch It Up
Laval shines as much for its untouched nature, as for the diversity of its man-made activities. Aside from popular destinations like Skyventure, Maeva Surf and the Cosmodome at the Centropolis, there are dozens of hidden treasures all around Saint-Rose and Auteuil to discover.
L'Auteuilloise Farm
Horseback riding in the heart of Laval country? Why not! Children love a trip to the farm where they can spy red deer, donkeys, alpacas, goats, sheep and other friendly animals.
Where: 830, des Mille-Îles Blvd. (Google Map)
Website
Venise Marina
Your ultimate destination to make the most of summer by the pool, beverage in-hand, or playing volleyball on the outdoor court, cruising down the Mille-Îles River on a pontoon, trying out dragon boating or even contemplating the region from a helicopter.
Where: 110, Venise (Google Map)
Website
Centre d'interprétation de l'eau (C.I.EAU)
This unique interactive exhibition brings to light the important role of water in our lives: on land, in our bodies, and every day. It's an enriching and educational activity for the entire family.
Where: 12, rue Hotte (Google Map)
Website
Spoil Yourself
To start your day off on the right foot, cool down after a sporting event or simply indulge in some R&R, there are tons of options in the area.
Dame Tartine
People start lining up early in front of the Montreal branch to tuck into delicious tarts, crepes, and the other delectable day-starters that have made this place famous. You may also be pleased to know that this great Dame also boasts an Old Saint-Rose location.
Where: 255 Ste-Rose Blvd. (Google Map)
Website
Ste-Rose Bagel
The bagel reinvented! Sample fresh bagels, straight out of the oven, made daily on the premises. Drop by for a sunny breakfast, a delicious lunch, or to stock up for the week.
Where: 196 Ste-Rose Blvd. (Google Map)
Facebook Page
Boating Club
Go for its savoury menu, festive and friendly terrace, exquisite cocktails, electric evening atmosphere and decadent Sunday brunches. Definitely THE spot for drinks in Old Saint-Rose.
Where: 30 Curé-Labelle Blvd. (Google Map)
Website
Édith Serei Institute
The Highly reputed Édith Serei Institute offers aesthetic services and provides training for beauty industry professionals since 1958. Onsite experts dispense relaxing treatments for the face and body. It's the perfect stop after an intense day.
Where: 233 Saint-Rose Blvd. (Google Map)
Website
Le Finlandais Spa
A mere a bridge separates Saint-Rose from this pure oasis of relaxation. It may not be located in our favourite neighbourhoods, but it is definitely worth a detour: saunas (Russian, barrel, steam, dry, Finnish), hammam, massage, whirlpools and baths (thermal, Nordic) in an enchanting décor.
Where: 124 Labelle Blvd. in Rosemère (Google Map)
Website
Your Dream Home May Be Here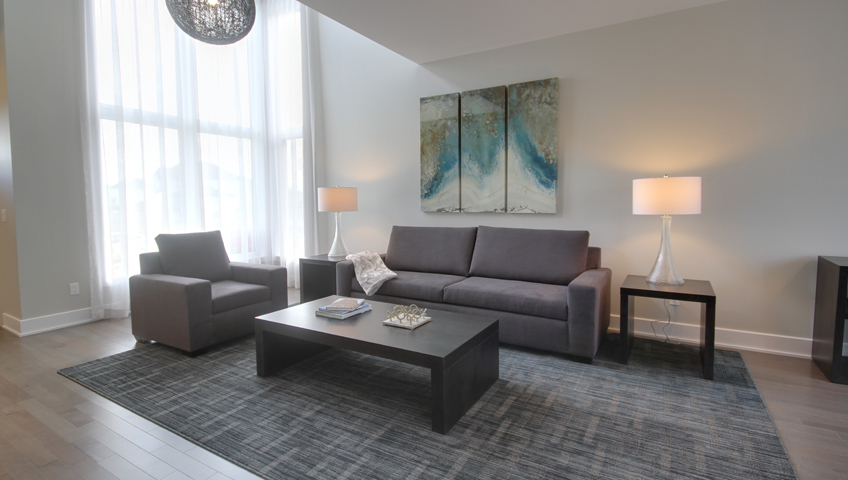 Habitat Veridis – Auteuil
Prestige single-family homes
in contemporary and avant-garde styles, in a large new residential project just 5 minutes from Saint-Rose train station, highways 19 and 440.
Seigneurie Bellerose Condos – Auteuil
Let yourself be won over by our
latest, lovely, twin triplex condo
, located steps from Saint-Rose train station in a quiet neighbourhood replete with parks and green spaces.
Haut Corbusier Condos – Saint-Rose
In the heart of Old Saint-Rose,
Le Haut Corbusier Condos
invites you into a historic neighbourhood renowned for its charm, great restaurants, and tourist attractions.

Happy Exploring!