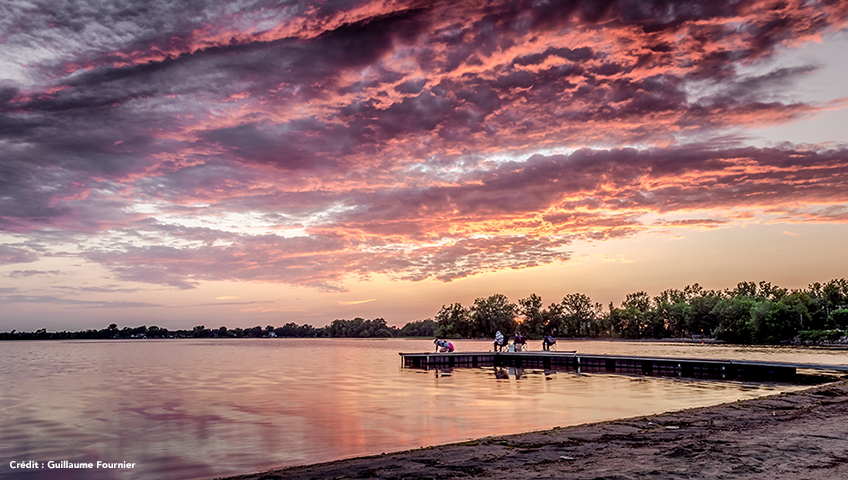 Pincourt: a city with irresistible charm
Welcome to Pincourt, in the heart of Île-Perrot, where urban tranquility lives in harmony with nature. A beautiful place to call home, featuring an exemplary quality of life on the banks of the St. Lawrence River, just 45 minutes from the city.
A family destination par excellence, Pincourt offers friendly neighbourhood life, enhanced by a host of sporting, outdoor and cultural activities for full-time, year-round fun. Here's a quick overview and a guided tour of this haven of peace that's rapidly gaining in popularity.
A great big playground
Cycling and bike paths
Biking enthusiasts will be thrilled! Pincourt has a beautiful and safe network of bike paths; 11.4 km of trails make it easy to get around town. There are also several other ways to explore Île-Perrot. Follow the water's edge on the Circuit du Moulin path via Cardinal-Léger Boulevard and Chemin Duhamel. Take a well-deserved break at the Pointe-du-Moulin Historic Park. From 5th Avenue, access la Route Verte, the most extensive cycling network in North America.
Plenty of parks and play areas
A dozen parks in Pincourt alone, where you can enjoy the fresh air and beautiful sunshine. You'll find play structures suitable for all age groups, as well as for people with reduced mobility (parc du Suroît), pedestrian paths, picnic areas, baseball, soccer and petanque fields. At Michel-Martin Park (Île-Perrot), the Zone ta graffe invites young artists and graffiti artists to express themselves on a special creative wall. Pincourt also has a skatepark featuring a ledge pyramid, kicker ramps, rails and a ledge with coping, for the enjoyment of young people of all ages. In the winter, many skating rinks and slides will delight families!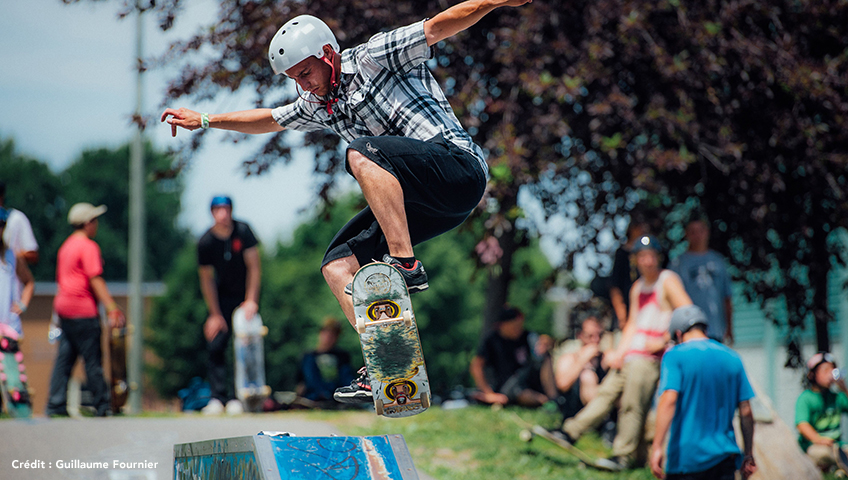 Swimming and enjoying the proximity of the river
There's plenty of fun for bathers and water sport enthusiasts too. Behind the Omni-Centre, a beautifully landscaped swimming pool features 8, 25-metre swim lanes, 2 springboards and a toddler splash pad. Plus, there's easy access to a dock to launch your boat for an exceptional outing at Ambrosio Park. Île-Perrot is also part of the St. Lawrence Water Trail: a marine trail featuring exceptional biodiversity; the waterway is designed for small non-motorized boat excursions. A natural jewel you truly must discover!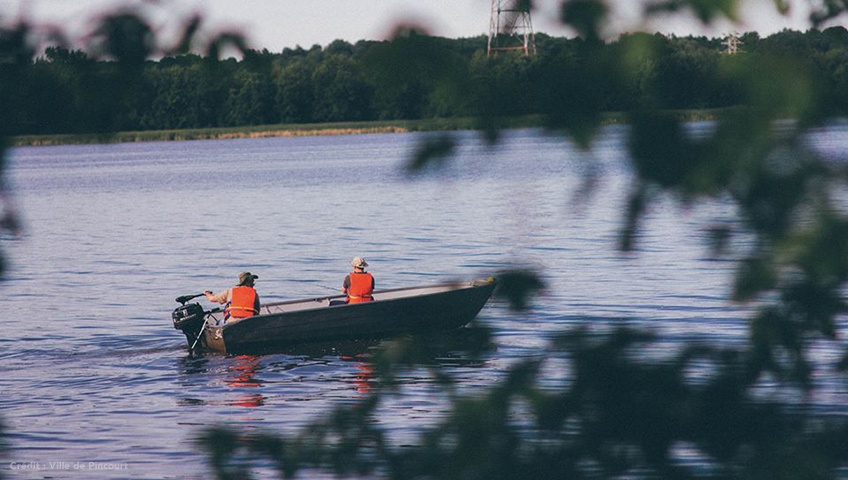 Don't miss these festive events!
Summer and/or winter, there's always a party happening in Pincourt! Firefighter's Day has become an annual tradition, an unforgettable city festival featuring a parade, animation, a show and fireworks. In the summer, come and enjoy a little neighbourhood fun. Check out Mondays in the Park (entertainment, inflatable games, face painting for children, etc.) and Wednesday BBQs, a series of free culinary workshops hosted by chefs. In the winter, Hiver en fête will warm you up with inflatable games, dog sled rides, snow tubing, mascots and more.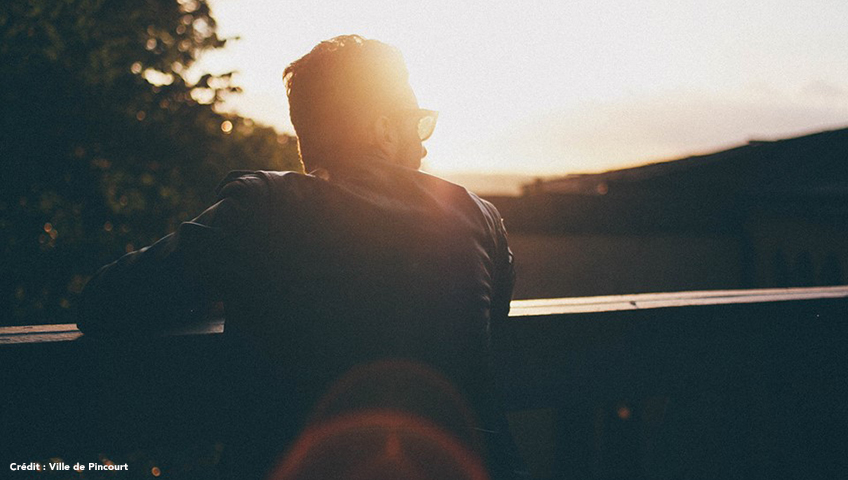 On Île-Perrot, check out the ever-popular Perrot en fête, a weekend of festivities with beer, wine and gelato tastings, singer-songwriters, inflatable structures, film screenings, animation, a giant slide, a musical show and fireworks. And Marché des Saveurs, VIP en blues and Plaisirs d'hiver are also definitely worth a visit!
Domaine de la Pointe: where true happiness lives
Discover an intimate and private residential enclave in Pincourt. Ideal for couples, young families and city professionals, this project features superb bungalow or cottage-style homes in a prime neighbourhood just a stone's throw from the Ottawa River, protected woodlands, the commuter train and major highways.