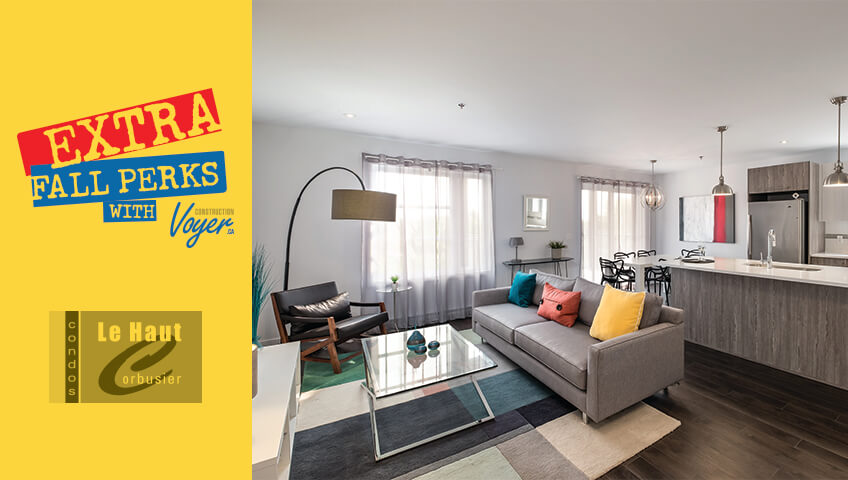 EXTRA fall perks with Construction Voyer
Kick off this fall on the right foot with a home of your dreams from Construction Voyer. Starting on September 15, enjoy fabulous complementary extras at three of our residential projects.

From September to November, Construction Voyer is offering you incredible gifts at three of its most prominent living environments. There's never been a better time to become the homeowner of a condominium or a contemporary home in the renowned Sainte-Rose, Laval-des-Rapides and Terrebonne areas.

Le Haut Corbusier Condos: September 15 to October 14
Get the gift of a laundry room of your dreams with the purchase of one of our spacious and stylish 4-1/2 units in the peaceful Sainte-Rose neighbourhood, close to restaurants and to many activities at Rivière-des-Mille-Îles Park. Front loading LG washer and dryer, storage cabinets and full décor included. A $4,800 value.
Exclusive visit: Saturday September 15, from noon to 5 pm.
1917 des Grèbes Street (Unit #3), Laval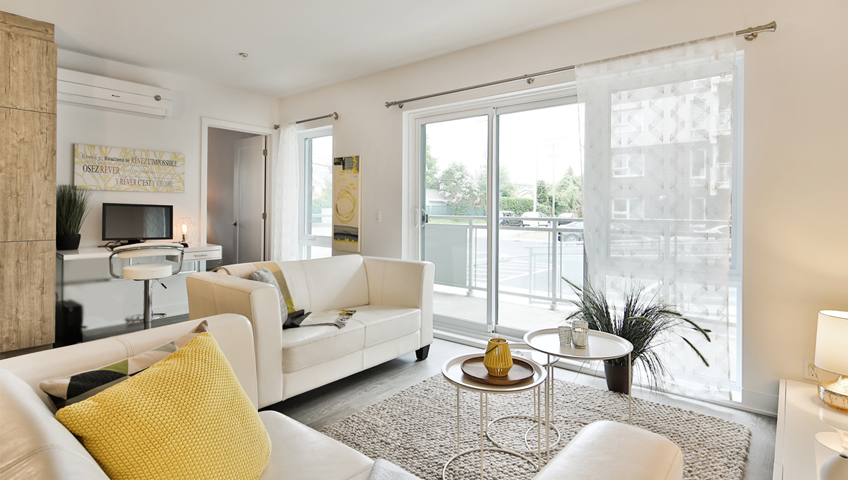 Le Logix Condos: September 22 to October 21
With its Viva Moderna pavilion, including gym, pool and games room, as well as its privileged location close to the Métro and the De la Concorde station, Le Logix is a remarkable living environment. Only a few units are left in the final phase. This fall only, Voyer is offering you the gift of beautiful new appliances, in addition to paying your 2018 condo fees. A value of $3,250.
Event: Saturday September 22, from noon to 5 pm.
575 Robert-Elie Street, Condo #101, Laval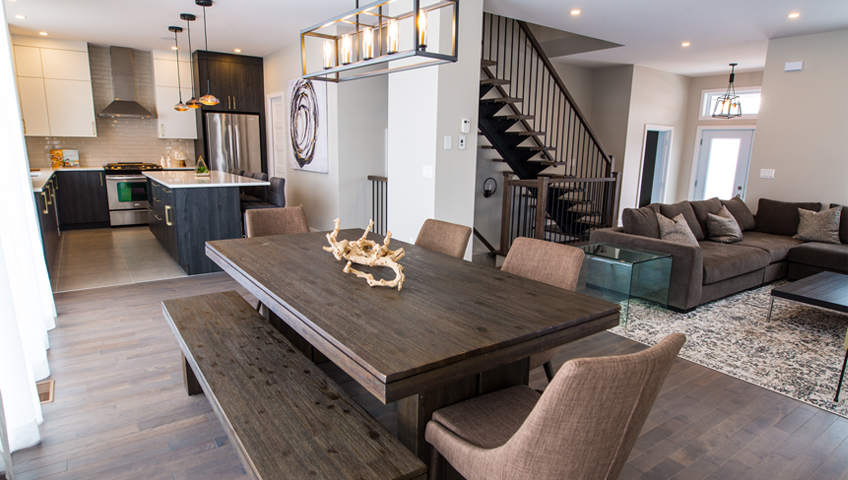 Domaine du Parc: September 29 to October 28
Construction Voyer will have you seeing double this fall by giving you the gift of a double garage for the cost of a single. Discover and fall in love with our beautiful single-family homes bordering several green spaces, bike paths, and just steps to the Terrebonne train station. A value of $16,250.
Open House Day: Saturday September 29, from noon to 5 pm.
271 du Campagnol Street, Terrebonne
Interested in learning more?
Call, or come and meet one of our housing advisors at our various model units during the launch dates for our EXTRA fall perks event. They will be more than happy to provide you with all the details about our living environments and current promotions.