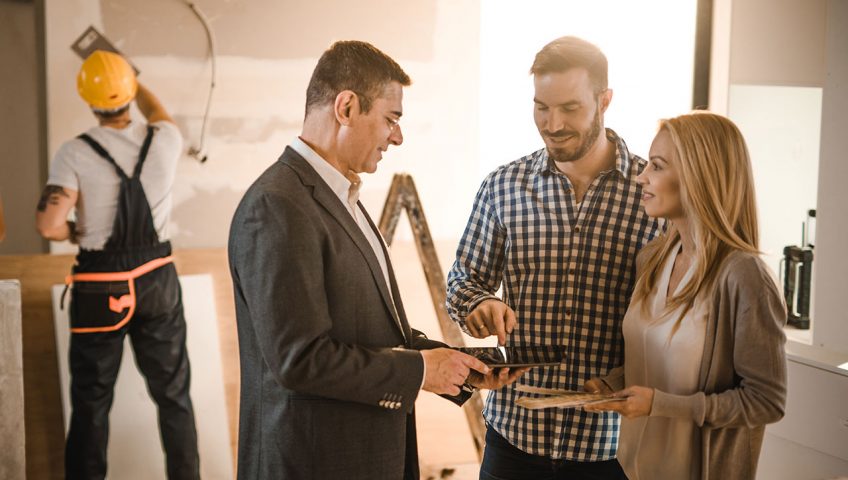 Build a new home on your land
Perhaps you're interested in building your future home in a specific area or you've acquired land? Construction Voyer will assist you with the planning, customization and construction of your home.
Building a home is an art that requires the know-how and thoroughness of an experienced team. With its new Novoclimat 2.0 certified homes, its 10-year warranty, unique to the industry, its promise of superior quality and nearly 50 years of expertise, Construction Voyer is the ideal partner to ensure the success of your housing project.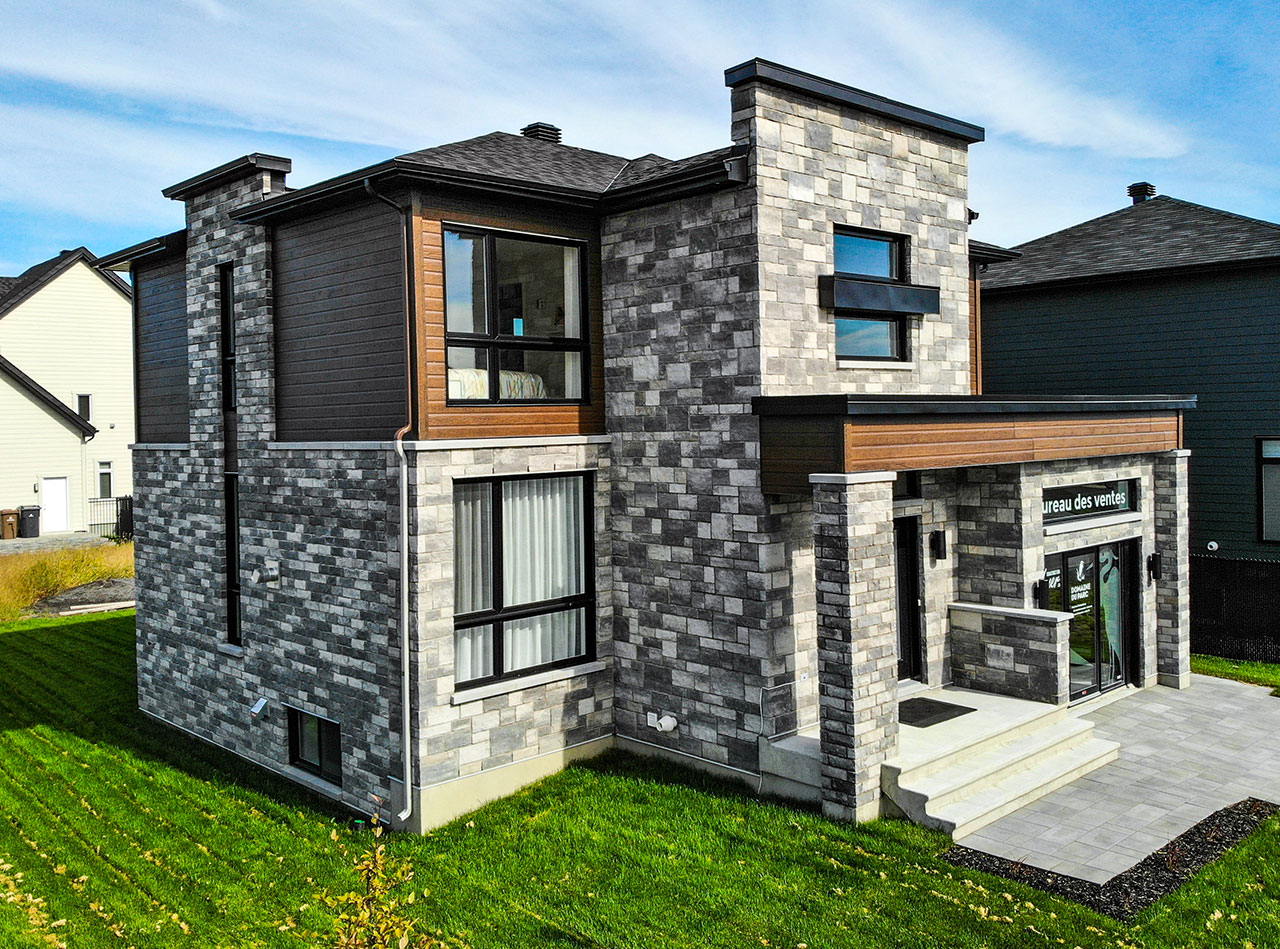 Plan the construction of your home with ease
For more than 30 years, Laurent Girouard has specialized in the construction of custom homes. « Most of our clients already have land and are looking for a trusted general contractor to build their future home. When they don't have a lot, we provide recommendations and help them with their search », says the advisor who has worked at Voyer for 15 years.
The next step, if the client doesn't have plans completed by an architectural technologist or architect, involves choosing one of more than 500 fully customizable home models, providing a global price and applying for a building permit.
« Even without plans, clients generally have a good idea about the number of bedrooms and rooms, as well as the square footage and finishes they want. We draw up a list of their needs, and present them with several models and a fixed price for the construction of their home. The advantage is that the client knows exactly what the cost will be. There are no surprises. Finally, we apply for permits from the city and the PIIA, to allow us better control over deadlines », adds Jean-François Voyer, co-owner of the company.
To learn more about all the stages of building a home in detail (choice of property, permit application and filing the dossier with the city, customization and finishes, start of construction, delivery and guarantees, after-sales service) and all the benefits offered to future homeowners by Construction Voyer, please read the following article: The Art of Building a Home by Pascal Voyer, co-owner and Director of Operations.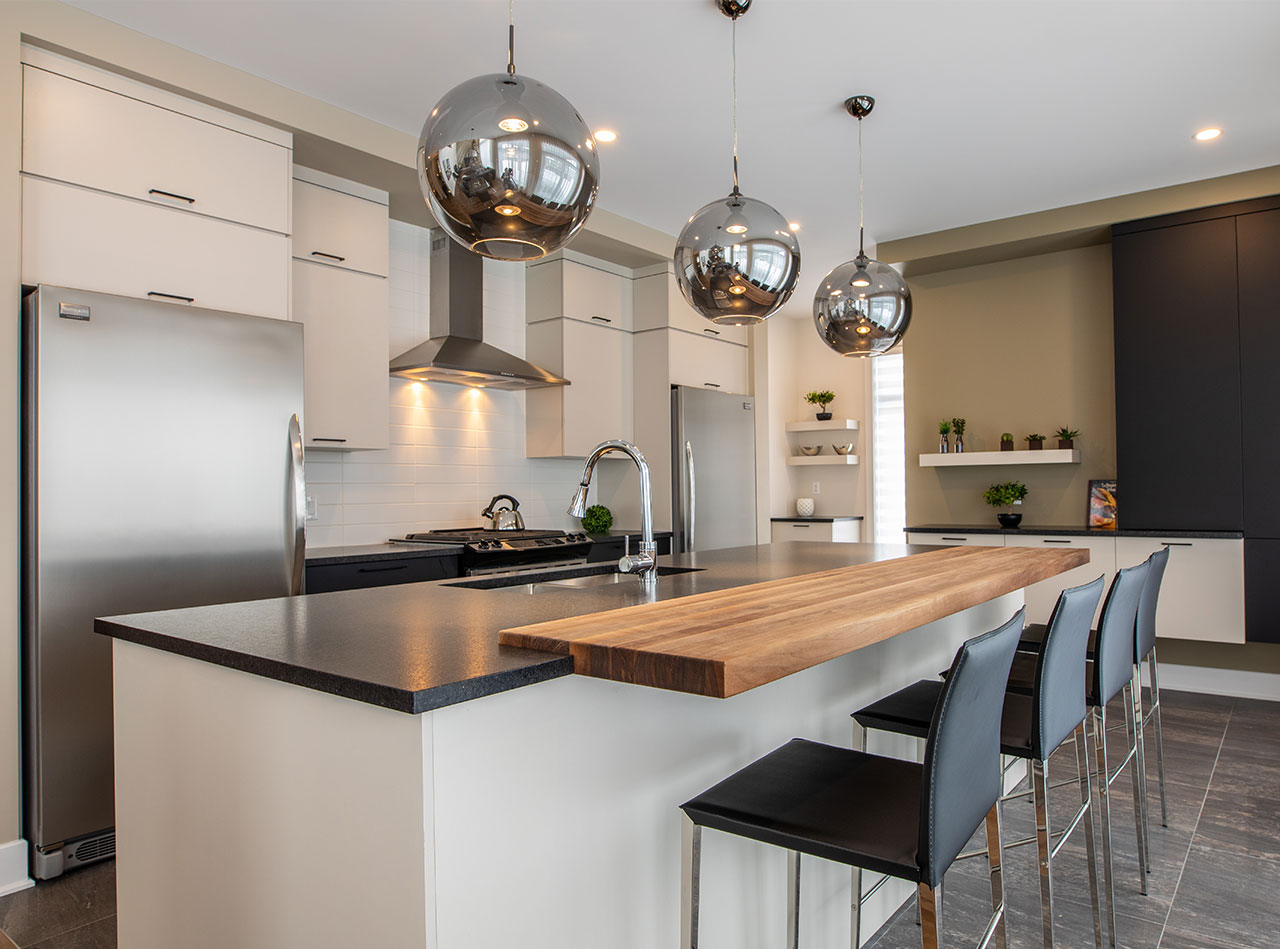 Novoclimat 2.0 and LEED eco-friendly homes
Do you truly care about the environment? We do. And that's why all Voyer new home builds are Novoclimat 2.0 certified. In the end: you get more comfort, energy savings of 25% to 30% on electricity bills and the promise of living in a heathy environment, with superior quality and insulation, in addition to our 10-year warranty that protects you down the road.
New at Voyer: the construction of LEED® (Leadership in Energy and Environmental Design) certified homes– an international assessment system of excellence for sustainable buildings in over 160 countries. LEED homes offer energy savings of 30%-70%, decreased water consumption by one-half, increased comfort, better air quality and a far superior resale value. Buildings are constructed in an environmentally friendly manner, using healthy or energy-efficient materials, while taking into consideration the orientation of the sun to ensure optimal use of both light and energy, in addition to a multitude of ecological criteria that cover the project as a whole.
Tell us about your project
Would you like to take advantage of the experience of one of the leaders in residential construction? Is your project located in one of the following areas: Laval, Montréal, Lachenaie, Repentigny, l'Assomption, Lanaudière, Laurentians, Mont-Tremblant, Sainte-Adèle, Vaudreuil, l'Île-Perrot or Saint-Lazare? Contact our advisor, Laurent Girouard, to learn more about our new custom home construction service.