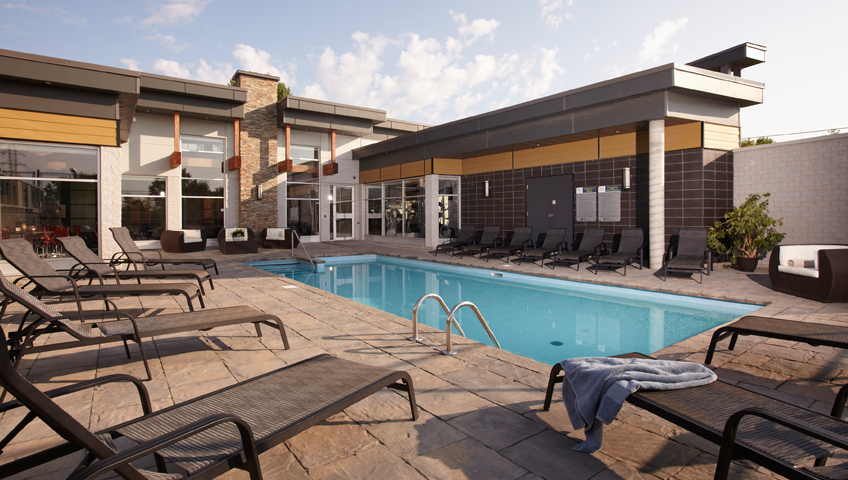 10 Exceptional Amenities
Condo projects with amenities are gaining in popularity, not only among young professionals, but also among families and Baby Boomers searching for active, urban, and turnkey living. We're taking a look at the little things that make all the difference in these microcosmic communities that are all the rage today.
Most often built in newly emerging areas close to public transportation, condominium projects with amenities offer residents unparalleled freedom.
Life is so much easier when you don't have to drive to the other side of town to workout, go grocery shopping, or visit with friends. Amenities become extensions of your home – your own little world – all while providing myriad possibilities for fun and escape.
Choose your future home based on your interests. Here are just a few examples of great amenities and common areas: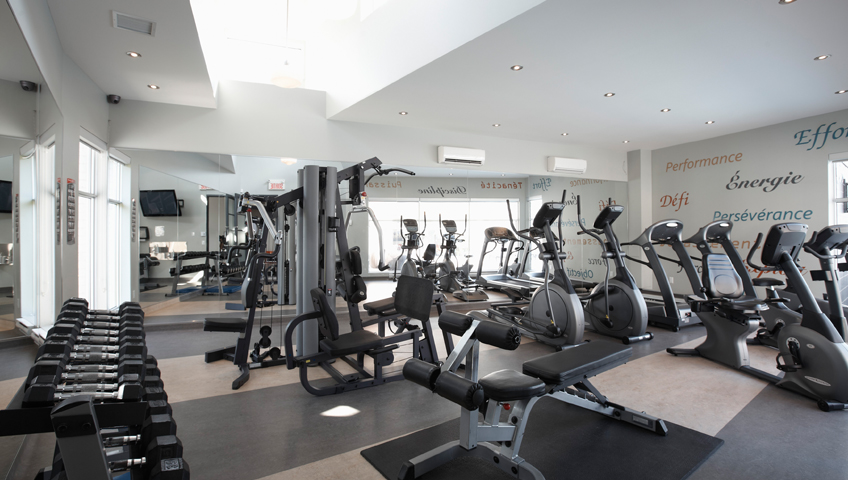 1. The classic gym & pool combo
Most real estate complexes have an onsite gym. Make sure to visit them to judge the scope and quality of available equipment. Pools are also popular, whether for indoor exercise or to make the most of the warm summer months outside.
2. Their new counterparts: yoga and spinning rooms
Yoga and spinning continue to gain in popularity and we're noticing that a lot of real estate projects are reserving dedicated spaces for them and hiring certified trainers. No need to locate a studio nearby. How cool is that?
3. The newbie: the indoor golf simulator
Golf lovers will be happy to hear that what's trending today is the integration of golf simulators in private establishments. Practicing all winter long to impress the gallery come summer is now more than possible in some residential projects.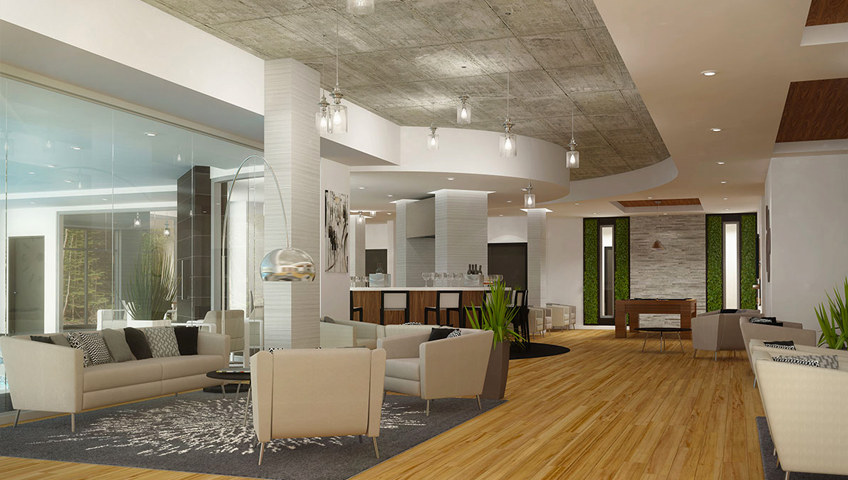 4. Lounges: gathering places
They take on multiple forms: outdoor lounge and BBQ, indoor space with fully-equipped kitchen, chic salons with fireplaces and multifunctional furniture, etc. For festive evenings among friends, reading a book, having a coffee, or getting to know the cute neighbour from the 2nd floor, lounges are where it's at. A nice example is LIB Boisbriand.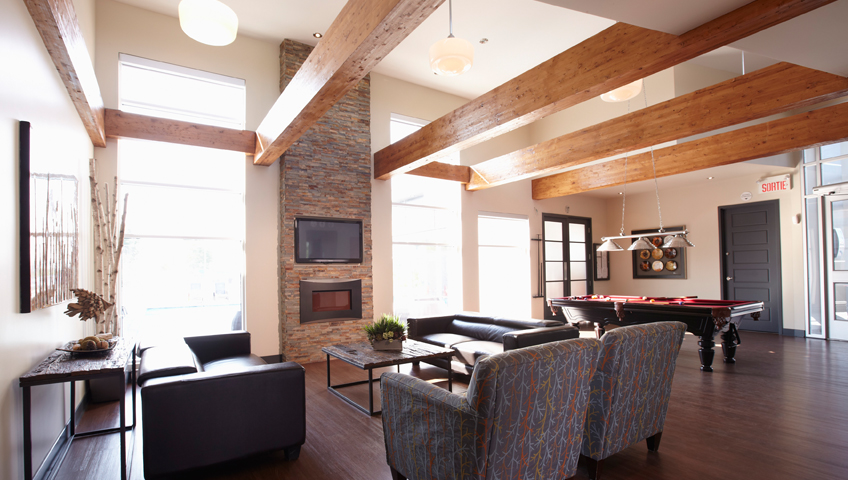 5. Games rooms: pure escapism
Pool tables, home cinemas, giant screens for sporting events, wet bar, foosball tables, giant chessboards. You'd think you were in a luxury hotel down south. Now you can have all the fun of a resort, minus the plane trip and hotel bill!
6. Relaxation areas: like being at the spa
Whirlpool, sauna, relaxation spaces with hammocks and bubble swings, massage rooms. Real estate developers are pitting their ingenuity against each other for who can offer the most authentic high-end spa experience. Schlepping across town in the snow to get there? Forget about it!
7. Rooftop terraces: for the spectacular views
Sipping a glass of champagne is so much more scintillating with a panoramic view of downtown before you. Marvelling at the twinkling lights, from the buildings and stars. Or having lunch alfresco in summer, followed by a bit of sunbathing. Yes please!
8. Urban chalets, alpine-pods and kitchen gardens: the new trend
The trend today is to go back to the source. In some projects, nature is incorporated into the everyday, with a touch of well-placed innovation. The mood calls for rooftop herb gardens, chalets and alpine pods for getting away from it all, if only for a moment.
9. Neighbouring parks: our ally, Mother Nature
Choice location close to parks and green spaces helps you fuel up on oxygen. With many linked to multipurpose trail networks for practicing your favourite outdoor sports, there are often other features that make life easier: tennis courts, dog runs, skating rinks, playgrounds, and more.
10. The marketplace: hallelujah.
Imagine running errands, minus the running! A marketplace helps save you time and money, along with putting your regular spots right on your doorstep: grocer, SAQ, restaurants, and so much more. All this, sometimes without even having to leave your building. Perfect!
Discover the Viva-Moderna pavilion at Le Logix Condos
Le Logix, an exceptional lifestyle project in Laval close to Concorde Metro, steps from multiple parks and trails, with a fully equipped gym, in-ground pool, community pavilion, lounge, recreation area, tennis court and more!
Big promotion: save between $7,000 and $15,000 on your dream condo!
Act now, and you can start enjoying all the amenities right away!

Happy exploring!