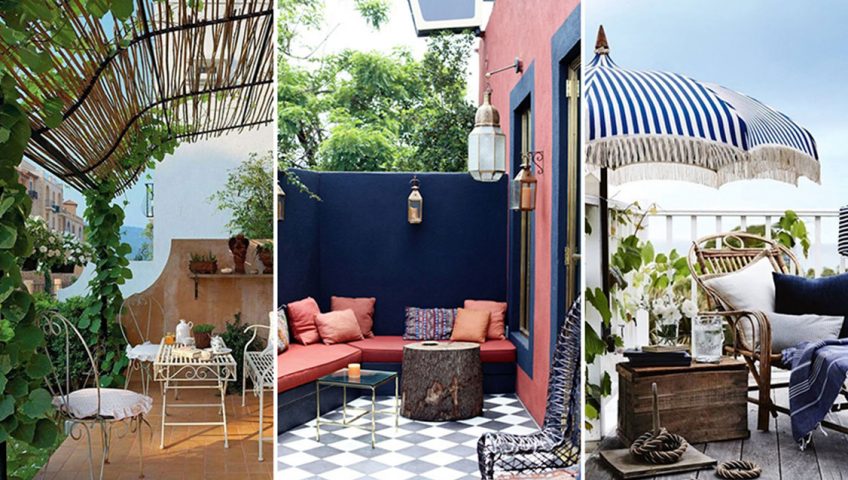 All to your balconies!
Even if excitement and social distancing don't go so well together, take advantage of the beautiful weather ahead and let yourself be inspired by the many decoration ideas for your balcony or terrace. As a bonus, we promote Quebec products to encourage our local businesses!
A lush green balcony garden quickly turns into an oasis of tranquility. Whether it's a small urban balcony or a spacious terrace, it's all about organizing it so that it becomes your to favourite place to be as the days get longer and warmer. If we're going to begin the month of May in confinement, let's do it with style! Here are some tips and tricks to successfully transform your outdoor space … in just 4 easy steps!
1. Choose a theme
The first step to creating a beautiful balcony is to choose a theme and harmonious shades that will complement it. Anything goes … Seaside villa, Provence garden, Moroccan riad… Focus on colours that create a sought-after atmosphere such as an exotic look or a cocooning feel. For example, here's Montreal influencer Audrey Rivet's balcony. She successfully created the ideal atmosphere to enjoy May's cooler weather. If you find the time to paint the wrought iron railing or exterior walls of your balcony, go for it! This decorating change is the perfect start to spruce up your space.
2. Add some green
No balcony or terrace can do without plants or flowers (having both is even better). If you want flowers that will last until October or even longer, we suggest the timeless geranium. Always a classic with its bright colours and citrusy fragrance. A natural climber, the colourful and easy to maintain Mandevilla Sun Parasol is a good choice for hanging baskets, pots and flower boxes. Affordable and perfect for shaded balconies, impatiens are another classic choice. Million bells are also excellent candidates for hanging baskets. Available in a wide variety of colours, they will allow you to create magnificent arrangements. For an exotic flair, think of a cactus, hibiscus or succulents, three tropical plants you can take inside once summer is over. Want to add a Mediterranean feel? Choose lavender and aromatic herbs such as rosemary, basil, oregano, thyme, tarragon, sage, dill, parsley, lemon balm and verbena. You will have everything you need to add flavour and aromas to every dish. And remember, nothing beats the convenience and deliciousness of a home-cooked meal. To respect social distancing, choose garden centres that offer online shopping and home delivery like the Quebec company Jardin Jasmin.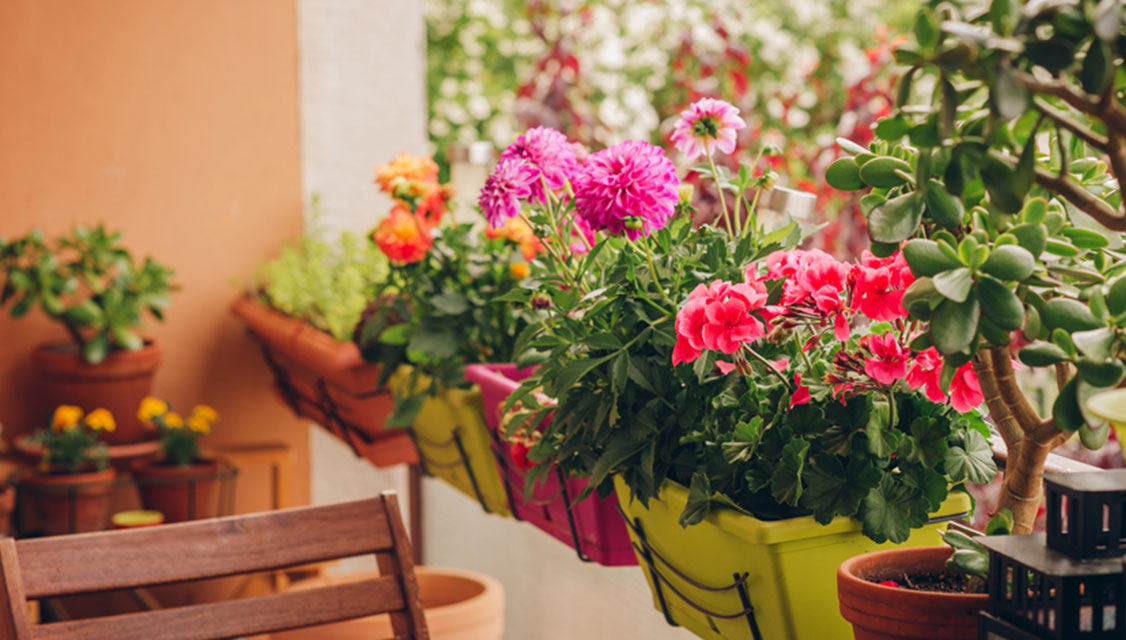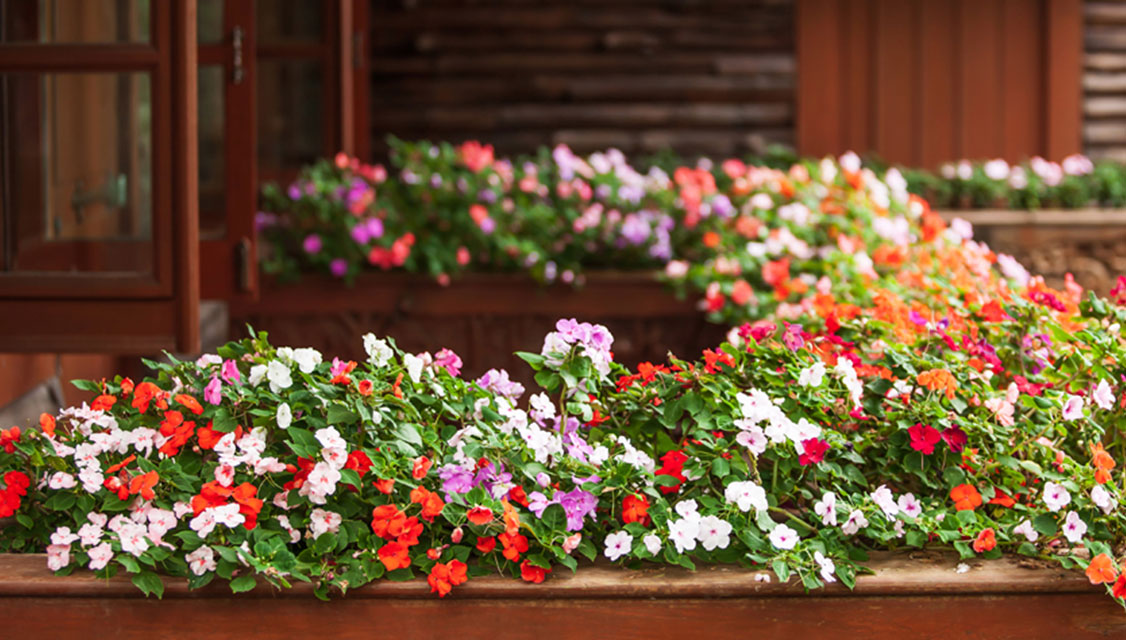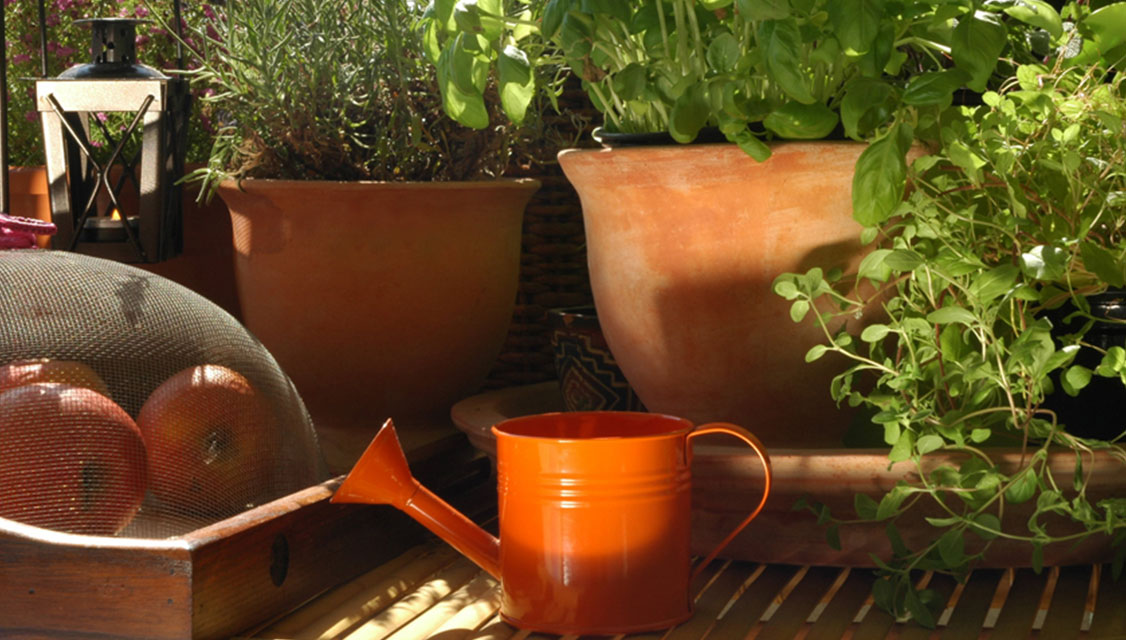 3. Furnish
Before you begin your search for the right outdoor furniture, consider these three things: space, comfort, and durability. If you're short on space, avoid bulky or oversized furniture and prefer compact or folding furniture. For example, the balcony bar from the Quebec company Demain Dimanche is perfect for those who want to work outside. When it comes to chairs, make sure they're comfortable to lounge in and foldable or stackable if space is limited. Le Balconier offers several options. In any case, consider choosing materials that are durable and designed to withstand all weather conditions.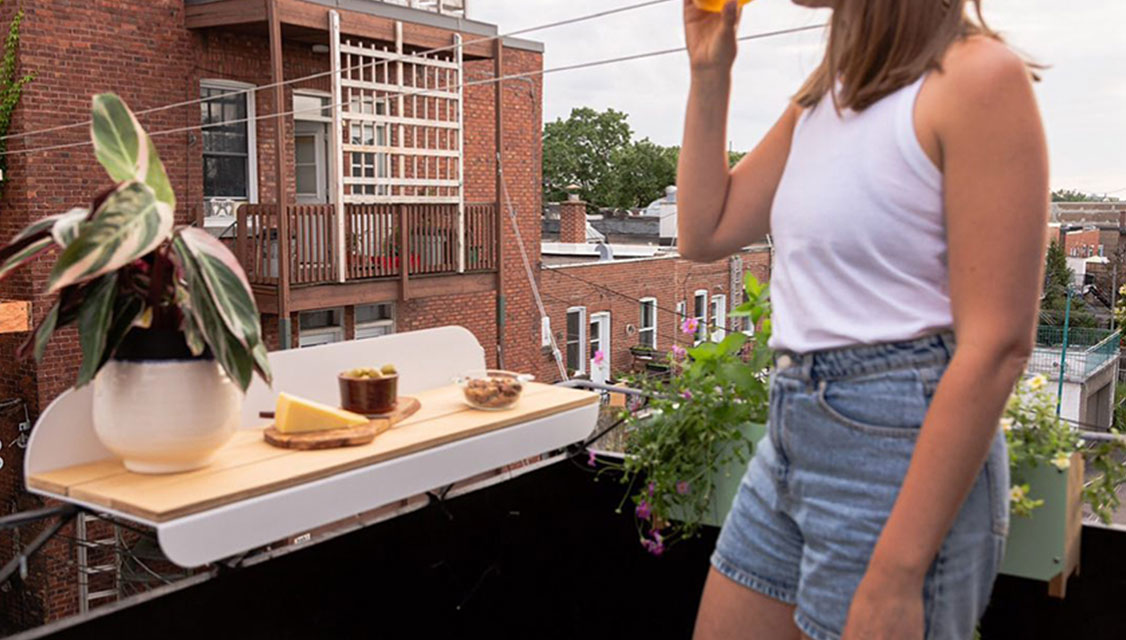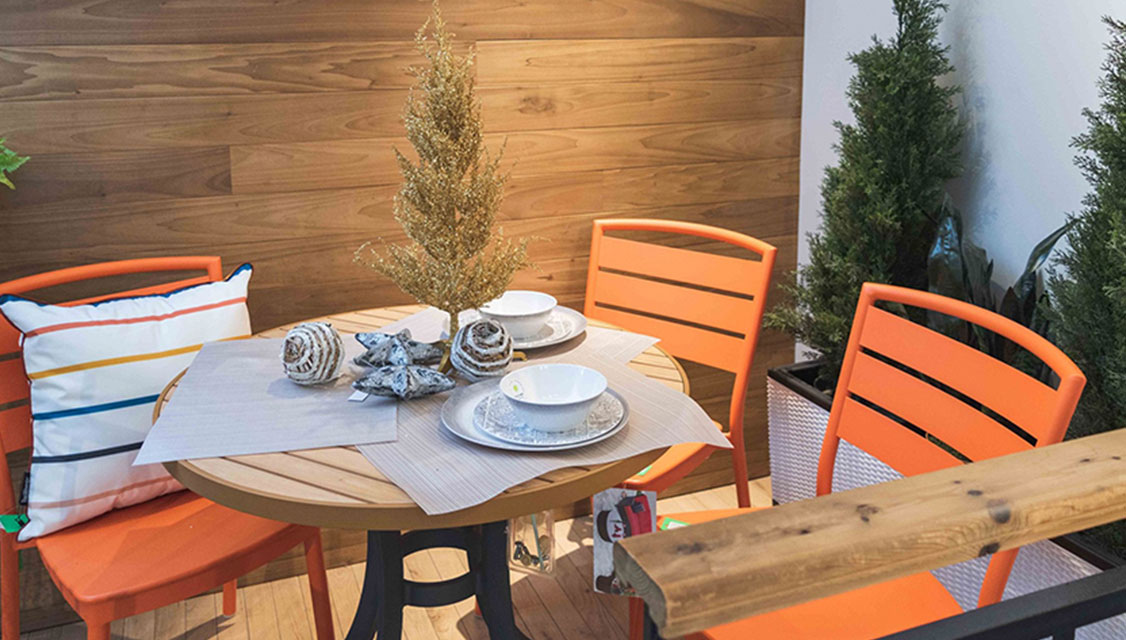 4. Decorate
Now's the time to let your imagination run wild. Decorate your balcony with objects and accessories that match the theme you've chosen. Transform it into an irresistible retreat, a place that feels truly yours. Soft cushions, candles and lanterns, pretty tablecloth, watering can, baskets, rugs, anything goes! Here are our season's favourites, and they're all available online.
| | |
| --- | --- |
| Maiz Basket from VdeV | Wine glass Ça va bien aller from Farfelu |
| Beatrice throw from Must | Ecarpetgallery Sisal Rug from La Baie |
| Champlain light on wire from Club Piscine | Smart Pots Flower wall planter from Boutique DDD |
| Nost lantern from Zone | Têtes brûlées scented candles from Casa Luca |
| Mayan Chip-N-Dip from Stokes | Platano cushion from VdeV |
| Pupillow bean bag by Fatboy from Nüspace | Mini hanging planter from Buk & Nola |
| Pedrali – Nolita 3650 chair from De Gaspé | Allen + Roth watering can from Rona |
Sources : La Presse, Côtémaison.fr, archizine, Calvados pour Elle, Le Quotidien, Canal Vie, deconome.com